MENTAL HEALTH SOCIAL SUPPORT WORKSHOP
WAS $600
NOW $495
Australia Is Suffering A Mental Health Crisis
And As A Consequence You Could Lose A Loved One Or Friend To
Depression, Addiction Or Even Suicide
THIS WORKSHOP WILL TEACH YOU:
fundamentals of mental health
how to identify the signs and symptoms of mental health problems
how to help people in the early stages of mental health issues
common mental illnesses such as anxiety, depression PTSD, bipolar and more.
a knowledge and understanding of mental health.
how to recognize when to refer on
to determine which help is effective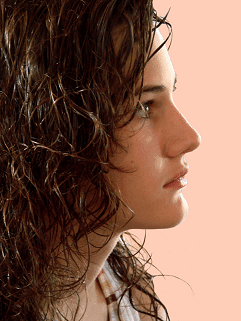 Mental Health Social Support is a crucial life skill
45% of Australian Adults experience a Mental Health Issue
Mental illness is now prolific in our communities and has an enormous social, emotional and financial cost. The World Health Organization estimates that by year 2020, depression will be the second leading disability causing disease in the world; labelling the dramatic increase a 'global depression pandemic.' Don't wait until it's too late, take a stand now, invest just a few hours in these critical skills, and you may even save a loved one or colleague.
In any given year a staggering 1 in 5 people will suffer from a mental health problem. There's a very good chance that right now someone close to you is secretly and silently suffering. Unattended, that suffering could lead to a serious psychological problem including depression or even suicide.
If you could do something about it, would you?
It's highly recommended that we all get First Aid training in case we need to provide emergency physical aid. And yet statistically, the chances we will encounter a friend, colleague or loved one suffering an emotional problem are significantly greater.
Chances Are, If Someone Close To You Is Suffering Emotionally, You Wouldn't Even Know
One of the saddest things about treatable mental health problems is that they go largely unnoticed – even by those closest to the sufferer. Whilst we'd like to think we would know if someone close had emotional problems, the fact is you most likely wouldn't.
And by the time we find out it's often already too late.
Early intervention is crucial to treating mental health issues. The earlier they can be identified, the greater the chance of a positive outcome. As such, the more people trained to identify mental health issues in their early stages, the greatest affect we can have.
Improve Your Chances Of Identifying Mental Illness And Providing Early Intervention Support With Mental Health Social Support (MHSS) Training
Left unchecked, mental illness can quickly progress into substantially more debilitating and serious issues such as alcoholism, drug use, depression, anxiety and psychosis.
What is Mental Health Social Support? Mental Health Social Support (MHSS) is the empathy and care provided by an individual or network to a person with developing mental health concerns. MHSS in this context relates to care not otherwise provided by a mental health professional, such as a counsellor or psychologist.
A developing mental health concern can take many forms, including:
a person who feels suicidal;
a person having an anxiety attack;
a person in an acute stress reaction;
a person overdosing; or
a person who is in a distressing psychotic state.
You Know That Sick Feeling You Get In The Pit Of Your Stomach When A Friend Needs Your Emotional Support…
It's almost like 'losing' your stomach on a fun ride. It feels as though your stomach is in your throat.
It's a terrible feeling when you want to help someone but you don't know how. Your mind is racing with ideas, but you're too afraid to say anything in case it's the wrong thing. So you just end up saying things like "it'll be ok," "it'll work out in the end, you'll see." Or you allocate blame away from them… "it's not your fault…"
Sometimes it's even worse – you can see that someone's struggling with their situation, but you're too afraid to ask them for fear of being relied upon. So you watch as a bystander as they progress through the developing stages of mental illness.
MHSS training teaches you the right way to approach and support someone. You won't feel 'lost' for the right words or scared of saying the wrong thing. You'll develop the skills and knowledge so you can appropriately approach and support people that need your help.
The early stages of support are critical. What you say and do can significantly influence how they respond to their situation. Will their issue progress into a serious mental illness, or will your appropriate support guide them through it to safety.
You Know Someone With A Mental Health Problem… Even If You Don't Know It Yet
Mental health problems are now so prolific in our communities that it's almost a certainty you know someone currently experiencing a problem.
With the right training, you can help that family member, friend or colleague.
If their problem is in the early developmental stages, by identifying it early you can assist them quickly overcome the problem and lead a normal, happy, healthy life. Without your early intervention, statistics indicate that problem could quickly escalate to depression, anxiety, drug and alcohol use, or even suicide.
If you have a loved one with a mental health problem, MHSS training will give you the fundamental skills to more effectively assist them. By having a more skilled support network, your loved one stands a significantly better chance of full recovery and a normal life.
Exchange A Few Hours Of Your Time To Assist The Life Of Another